Fountain Pen
.
Mini
.
Turquoise ink
.
Quink Mini Cartridge - Turquoise ink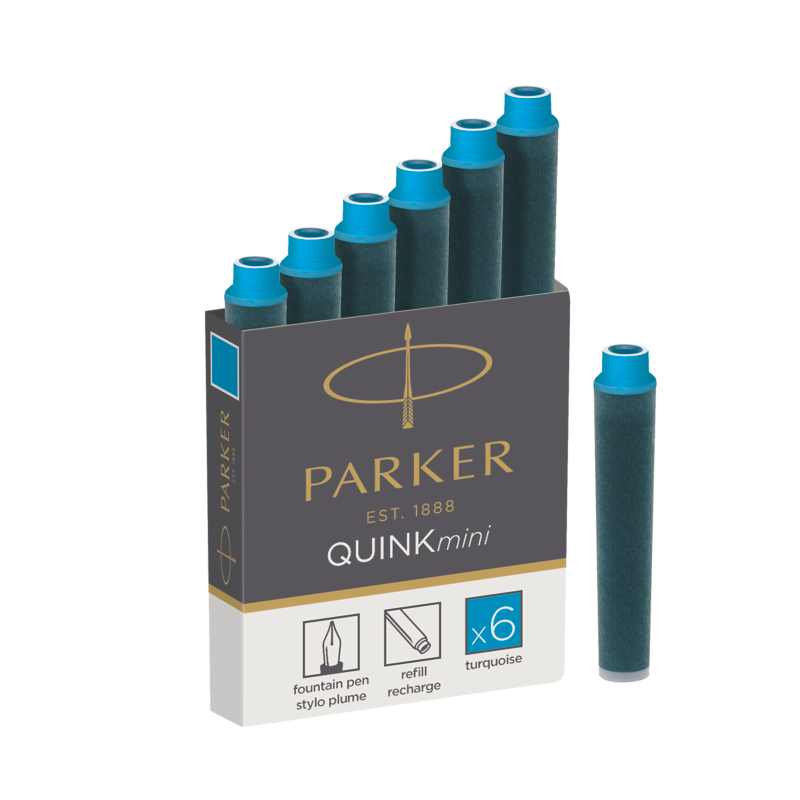 Description
Available in a rich, sensual palette of seven colours, Quink ink matches any occasion, style or mood. Choose beetween the noble ritual of bottle-filling , or the convenience and practicality of cartridges. Either way, you will truly make your mark.
---
Compatible With: Fountain Pen
Specifications
Reference 1950413_UK

Ink Colour Turquoise ink

Ink Description Introduced in 1931, PARKER QUINK inks are produced respecting high quality standard. QUINK is a quick-drying ink specially formulated for an optimum writing performance.