Gel Pen
.
0.55 mm nib
.
Standard
.
Jotter Stainless Steel Chrome Trim Gel pen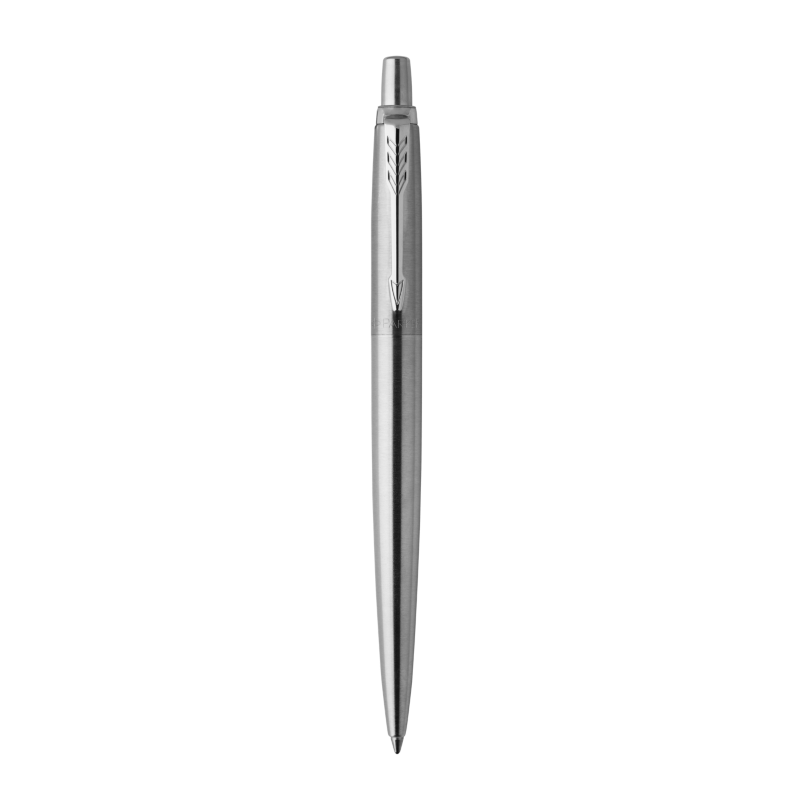 Description
New Parker Jotter with Gel ink technology.Jotter stands as an authentic design icon of the last 60 years. With covetable colors and a distinctive shape, it features Parker's trademark arrow clip, an emblem of Parker's history. The new ink technology has been designed for precision and a flawless, smooth writing experience. All-in-one Jotter Gel combines heritage, craftsmanship and innovation. Claims: Smooth handwriting, Consistent ink flow, Dries fast with less smears.
Customize This Pen
Nib Size:0.55 mm nib
---
Also Available In
Writing Type: Gel Pen
THE TRIM
Chrome + Polished

THE FINISH
Expertly crafted iconic stainless steel body, complimented by a high-shine stainless steel arrowhead clip. Packaged in a premium gift box.
THE NIB
Parker new gel technology has been designed for: smooth handwriting, consistent ink flow, quick drying time for less smears.
Specifications
Reference 2002123_UK

Finish Stainless Steel CT

Trims Metal Stainless Steel

MaterialStainless Steel & polished
Warranty
Your Parker writing instrument is guaranteed for two years from the date of original purchase against defects in materials or workmanship. If found to be defective within the warranty period, your Parker product will be repaired or replaced free of charge.