Fountain Pen
.
Medium nib
.
Standard
.
Blue ink
.
Parker IM Special Edition Metallic Pursuit Fountain Pen, Medium Nib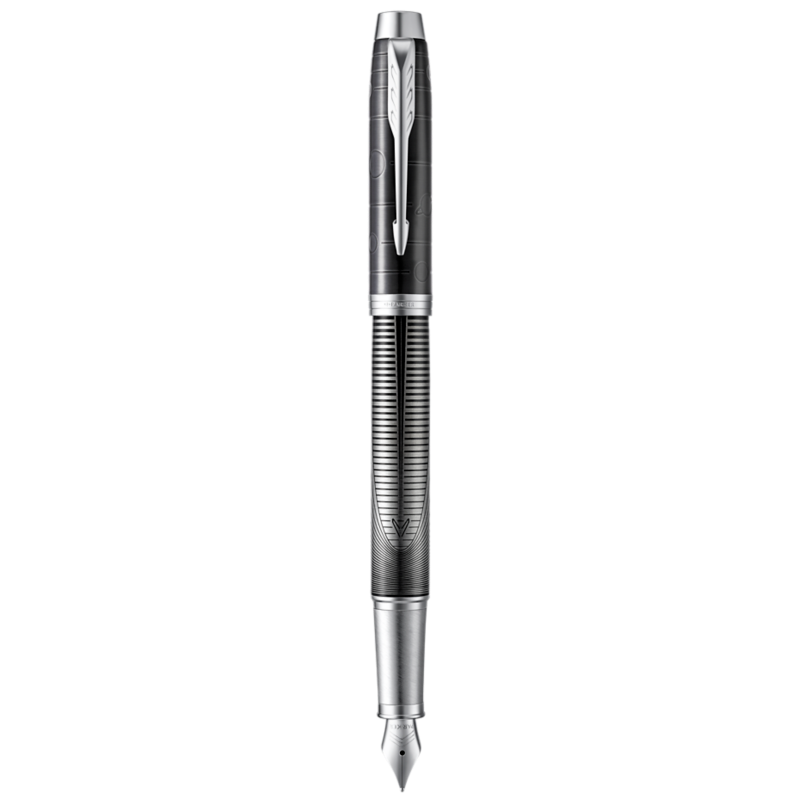 Description
An ideal partner with unlimited potential, Parker IM is all at once smart, polished and established. With a durable stainless steel nib and finishes that echo the PARKER legacy, every detail is refined to deliver a writing experience that is always dependable.
Customize This Pen
Nib Size:Medium nib
---
Also Available In
Writing Type: Fountain Pen
THE TRIM
Brass with chrome plating

THE FINISH
The IM Special Edition Metallic Pursuit is inspired by the unlimited opportunities which direct us towards our purpose. The cap and barrel, emblazoned with the energetic trajectory of growth, remind us that our path towards success is a unique journey that only we as individuals can take.
THE NIB
Durable stainless steel nib.
Specifications
Reference 2074141_UK

Finish Metallic Pursuit CT

Ink Colour Blue ink

Trims Metal Brass + chrome plating

MaterialStainless Steel tube

Nib Material Durable stainless steel nib.
Warranty
Your Parker writing instrument is guaranteed for two years from the date of original purchase against defects in materials or workmanship. If found to be defective within the warranty period, your Parker product will be repaired or replaced free of charge.