How to Store
Your Pen

Store your pen with the cap covering the barrel to protect the refill from drying out when the pen is not in use.

Placing your pen into a pen case or pouch will protect the pen from being scratched, keeping the finish looking new.

When flying, store your pen with the writing point upright when not in use. Ensure that either a full refill is inserted or the existing refill is removed prior to the flight.

HOW TO REMOVE AN
INK STAIN ON CLOTHING

Amodex is a highly effective stain remover for most inks and safe to use on all fabrics, surfaces and skin.

Never place clothing in the dryer unless the stain is completely gone as heat will set the stain and permanently damage clothing.
Frequently Asked Questions
Are refills available for all Parker 5TH pens?Information about refills can be found on our Inks & Refills page.

To purchase refills, please visit the store locator page to find your nearest retailer.
What should I do if my refill is loose? First, please make sure you have the correct refill for your writing instrument.

If so, please visit our Repairs section on our FAQ's page for more information.

If you would like more information on how to refill your pen, please watch the 'How to' video in the section above.
PARKER 5TH
REFILLS
Providing instant interchangeability, Parker 5TH refills are available in fine or medium and were designed to eliminate leaks caused by pressure, impact and temperature.
Discover range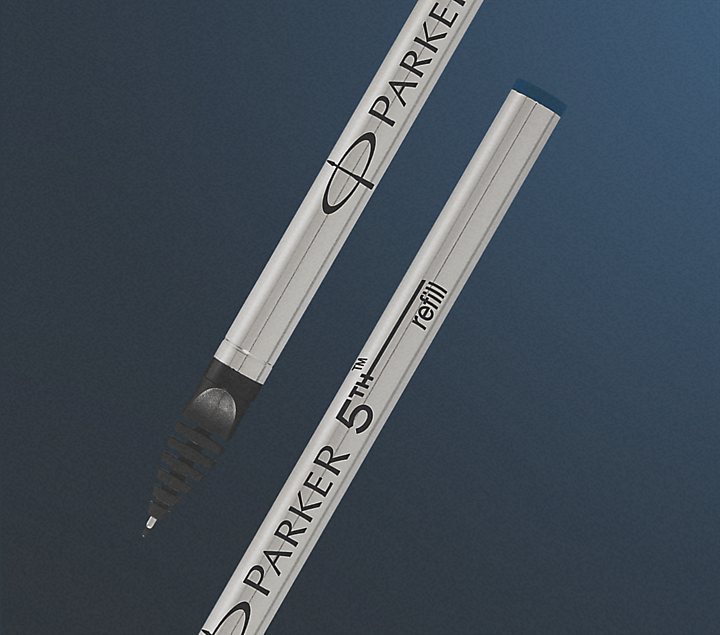 NIB EXCHANGE PROGRAM
If you are not entirley satisfied by the nib of your fountain pen, request a nib exchange to better suit your individual writing style.
Discover